my best bud fil has been in this hot tub party searchin' game with me for quite some time, and he's come up with quite a few amazing finds over the years (see: alien hot tub pic). so knowing i was a little dry on photos for this update, i put him to work and damn did he ever deliver! keeping with the "one man show" theme, here's some finer images hand-selected by one of the best, reviewed shotgun-style in two sentances or less:
hairy...no ladies...moustaches.....i smell BEARS!!!
you wanna try and find a picture more creepy and unsettling than this one? go ahead, I DARE YOU!
most. boring. hottub. party. ever.
period.
guy on the left: "WHOOOOAAAAAAA! YEAAAAAHHH!!! (probably) ARIZONA STATE!!!" where exacty is the lighting in this one coming from?
the dialog bubbles (not my doing) were not needed in order to make this one hilarious. GLOWSTICKS!
this one is pretty fucking good...
...but this one is BETTER!
that mosaic blur should be covering a lot more than just a few faces, namely sooo many pairs of gross floppy boobs. however, it should not cover up CROWD-SURFING A FOAM PARTY!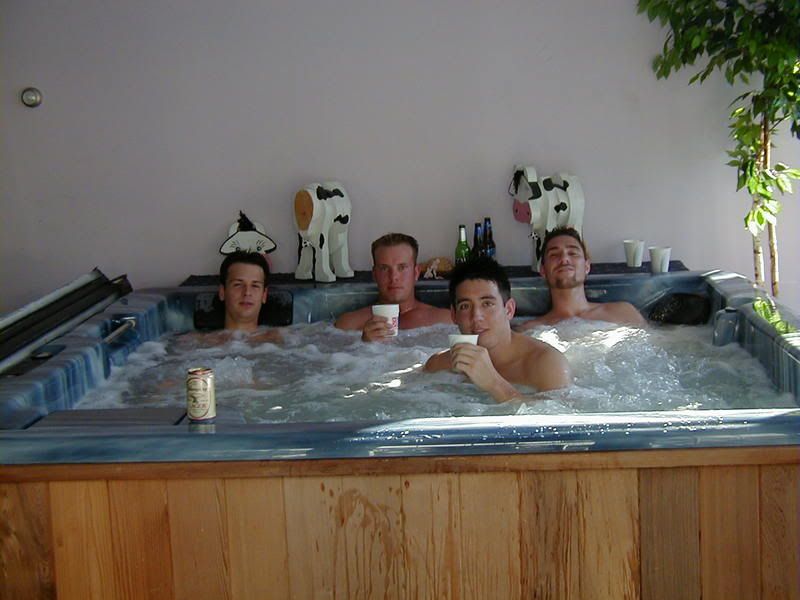 try as you might, but there is no way of convincing me that this one isn't just
TEEMING
with latent homoeroticism!
and last but certainly not least...
"
fuuuuuuuuuck
, huh"